C81 Flanged Float Chamber
This is the most widely used version of the K-dyne Model C81 external cages. The flang/slip ring process pressure sealing configuration used in conjuction with a Model L81 electric or pneumatic level switch provides a reliable and easy to maintain unit. Incorporating 1" NPT process ports, compact bridle assemblies are economical to fabricate and install on tanks or pressure vessels. Unaffected by dirty process fluids and ruggedly constructed, it can withstand the most severe operating environment.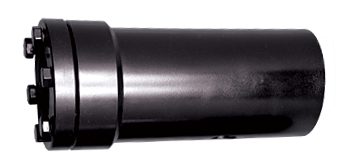 Special Features

Constructed of wrought carbon steel, no welding

Center positioning of process ports provides "no-clog" operation common with dirty process fluids

Compact size. Ideal for installations of multiple level switches on the same column

Positive pressure seal between level switch and external cage is ideal for critical process applications.